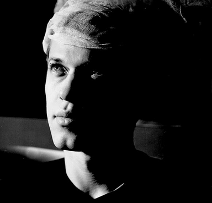 Designer, Krzysztof(Chris)Borkowski



I am experienced jewellery designer and maker. 
I strongly believe that good piece of jewellery is more than a decorative object. 
In the jewellery I make, originality of the concept is central to the design and is supported by a fitting choice of material and techniques. I often play with new techniques concentrating more on the preciousness of the idea rather than on the material value of the object. 
I hope, my work proofs that jewellery design evolves just like any other art or design discipline. I am also passionate about making designer jewellery more widely accessible. I am self-thought jeweller but I have mastered my skills under supervision of well known Polish silversmith, Jacek Szczepanski. 

I am work on my own since 2009 when I opened my studio in Edinburgh's Arts Complex. 


In October 2012 I have moved to Summerhall in Edinburgh.

I also run jewellery workshops and tutorials. 
Jewellery is my passion, my work, my whole life - it is a way of expressing myself, my feelings and emotions.
You can purchase my work directly from the online shop on this site or when visiting these galleries:
The Scottish Design Exchange - Ocean Terminal, Unit 33, First Floor, Ocean Terminal, Ocean Drive, Edinburgh EH6 6JJ.

Marchmont Gallery - 56 Warrender Park Rd, Edinburgh EH9 1EX.UK.
Milano Galeria Sztuki - Aleja Jerzego Waszyngtona 2, Warsaw, 03-910. Poland.

My work can be also commissioned directly by contacting me (please see CONTACT)
Exhibitions and shows:
"Converge" Visual Arts Scotland - 29 Jan - 20 Feb 2016 at The Royal Scottish Academy, Edinburgh, UK.
2014
Craft Scotland Summer Show - 11 to 21 June 2014, Craft Central, Clerkenwell, London, UK.
Craft Scotland Summer Show

- 0

1 to 23 August 2014

, White Stuff, Edinburgh UK.
Beit Meirov Gallery - May-June 2014,

Holon, Israel.
Amberif Trade fair - March 2014, Gdansk, Poland.
Gallery N - February - March 2014, Jabloniec, Czech Republic.
Inhorgenta Munich Fair - February 2014, Munich, Germany.
2013

Otwarta Gallery - December 2013, Sandomierz, Poland.
CHROMATIC-An exhibition of exceptional contemporary jewellery exploring the influence of color, 1-13 Nov, Patriothall, Edinburgh, UK.
JOYA Contempora

ry Jewellery Fair - 17-19 October 2013, Barcelona, Spain.
Gold, Silver, Time fair - 4-6 October 2013, Warsaw, Poland.
YES Gallery - September 2013, Poznan, Poland.
JUBINALE - June 2013, Krakow, Poland.
REVOLT - The 22nd Legnica, International Jewellery Competition, May-July 2013

, Poland.
VAS Annual Open Exhibition, 1-24 March,

The Royal Scottish Academy,

Edinburgh, UK.
2012
Scottish-Polish Art Kolektyw (16 Nov – 2 Dec, Arts Complex, Edinburgh)

-

KOLEKTYW is a collective of artists and culture animators who come from different cultural and social backgrounds and who through their art and

work stand against prejudices and stereotypes related to place of origin. KOLEKTYW – set up by Krzysztof and his partner Gosia, aims to support emerging

visual talents by creating opportunities for artists living in Scotland who originate from different countries).
Made in Scotland, 15th Sept - 30 Oct, ASC Jewellery Studio, Edinburgh, UK.
Eccentri:city - ACJ Edinburgh artist collective show, 13- 27 July, Whitespace Gallery, Edinburgh, UK.
Warsaw-Edinburgh-Warsaw- solo retrospective exhibition, 2-3 June, CaffeCarma, Warsaw, Poland.
Recycled Art and Craft Exhibition, 20-28 April, Art's Complex, Edinburgh, UK.
1st Open Studios, 22 -23 April, Arts Complex, Edinburgh, UK.
Limelight Exhibition -A pop up gallery, 1 – 2 March, 124 Morningside Road, Edinburgh, UK.
VAS Annual Open Exhibition, 4 Feb – 1 March,The Royal Scottish Academy, Edinburgh, UK.
2011
The Silver Lining Contemporary Jewelley Exhibition, 9-18 Dec, Art's Complex, Edinburgh, UK.
The Islington Contemporary Art & Design Fair, 21 - 23 Oct, Candid Arts Trust, London

, UK.
1st Silverlining Jewelery Exhibition, 4 - 13 Feb, Art's Complex, Edinburgh, UK.
2010:
" You will look pretty in this darling" Jewellery Exibition, 3 - 17 Dec, Milano Gallery, Warsaw, Poland.
Neo Design Gallery Opening Exhibition,3 Dec, Dundee, UK.
Art's Complex Yellow Christmas Event, 1 - 15 Dec, Arts Complex, Edinburgh, UK.
Publicity
Elle Decoration (Polish Edition) 02/2013 issue – article about 3 artist living and working in UK – images of Krzysztof's work with 1/2 page feature

Z&B Magazine (Polish edition – Zegarki i Bizuteria) – two images with short note in March 2013 issue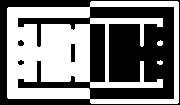 Copyright © 2018 Krzysztof Borkowski